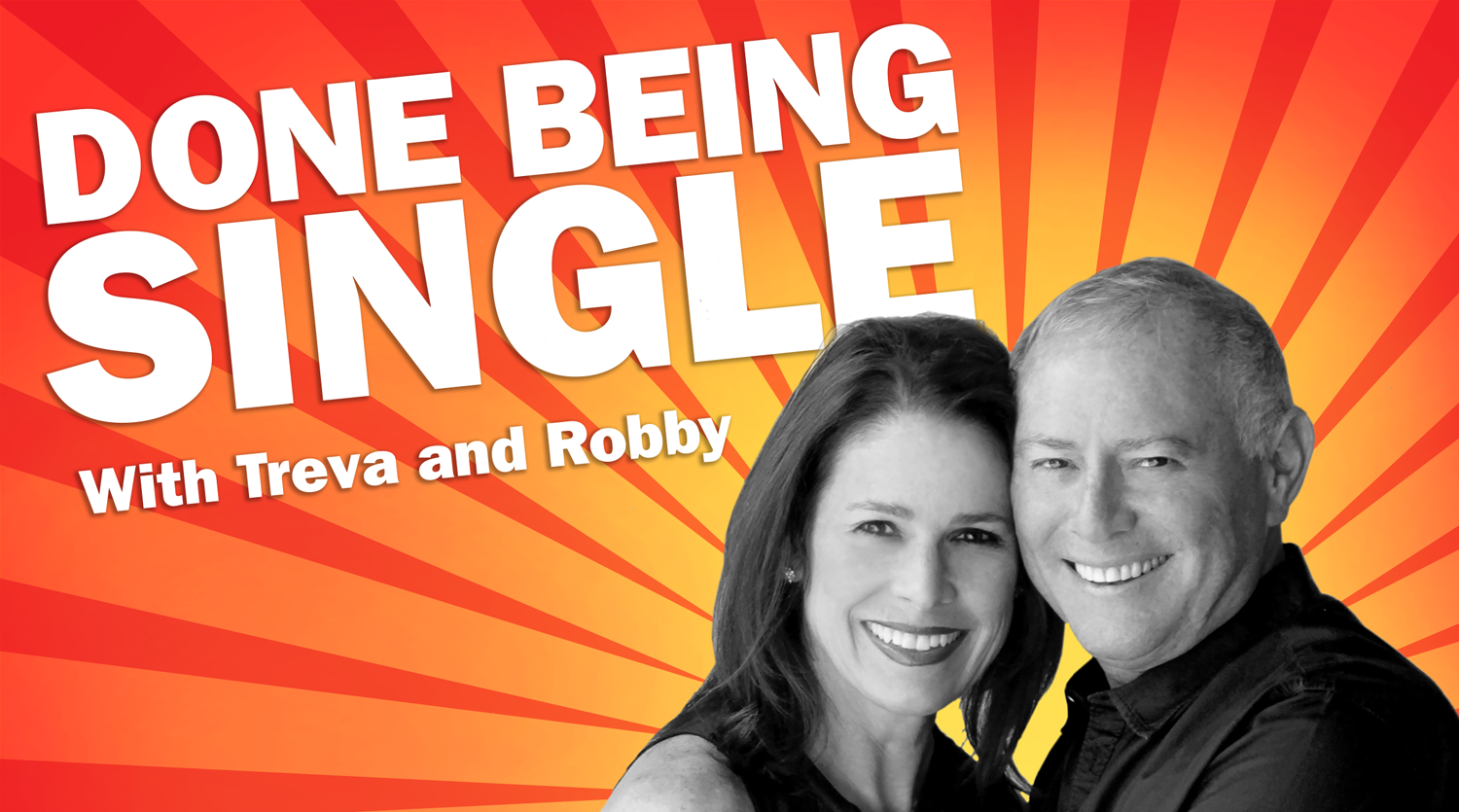 How did Treva and Robby Scharf know it was time to settle down? Because they were done being single. Before getting married for the first time in their 50's, Treva and Robby did it all, dated it all, and lived to tell. Treva and Robby are dating survivors. They're the authorities on being single and finding love later in life. Treva and Robby don't just offer empty platitudes and promises, they offer dating intervention. From dating apps to dating gaffes, from getting a second date to getting laid, Treva and Robby have a toolbox of tips, and a guest list of dating coaches, relationship experts, therapists, personal growth influencers, and thought leaders to help people get out of dating hell and find real love. If you're a dating hater ready to up your dating game, then you're ready for DONE BEING SINGLE.
Episodes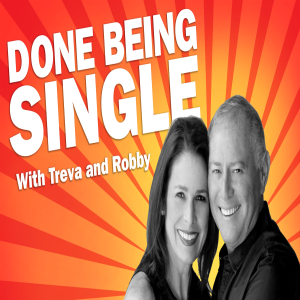 Saturday Apr 14, 2018
Saturday Apr 14, 2018
The Rolling Stones once said: "You can't always get what you want, but if you try sometime, you find you get what you need." But when you're single and dating, can you get what you need without settling? Is even a little settling too much? How do you keep your bar raised, your standards high, and still be realistic? The real truth is, you get what you need when you stop searching, and start settling. Settling isn't a dirty word, it's just misunderstood. On this week's episode of DONE BEING SINGLE, we're inviting Lori Gottlieb, psychotherapist and author of the New York Times bestseller, "MARRY HIM: The Case For Marrying Mr. Good Enough," to put a different spin on settling. And she should know—she wrote the book on it.