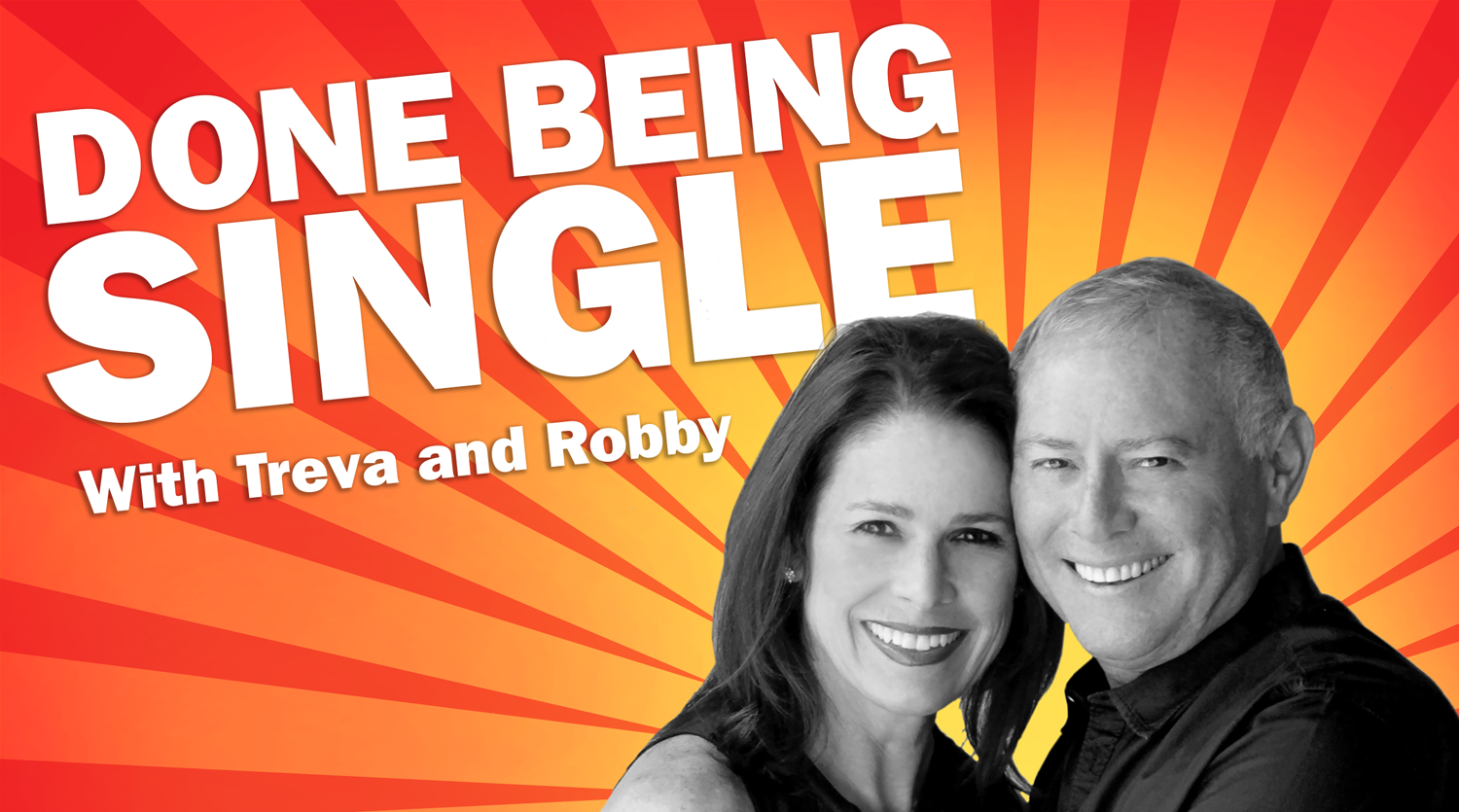 How did Treva and Robby Scharf know it was time to settle down? Because they were done being single. Before getting married for the first time in their 50's, Treva and Robby did it all, dated it all, and lived to tell. Treva and Robby are dating survivors. They're the authorities on being single and finding love later in life. Treva and Robby don't just offer empty platitudes and promises, they offer dating intervention. From dating apps to dating gaffes, from getting a second date to getting laid, Treva and Robby have a toolbox of tips, and a guest list of dating coaches, relationship experts, therapists, personal growth influencers, and thought leaders to help people get out of dating hell and find real love. If you're a dating hater ready to up your dating game, then you're ready for DONE BEING SINGLE.
Episodes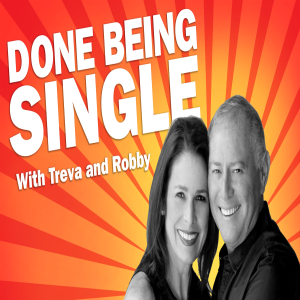 Saturday Feb 17, 2018
Saturday Feb 17, 2018
You can't just say "I'm done!" you have to be willing to make the changes to get what you want. That means taking a hard look at yourself, your choices, and your actions. If you're mad as hell and not going to take it anymore, good for you! You're on your way to being done. In their first episode, Treva and Robby will tell their story: how they met, why they were single for so long, what they learned, and how they knew they were done being single. Also in this episode, you'll meet Shannon Colleary, blogger, author, speaker, and life coach. Her new book, "She Dated The Asshats, But Married The Good Guy," will help you make better choices, and get the love you deserve. She's got great tips and tools for happier dating and healthier relationships. Treva and Robby will be answering your questions, taking your calls, and dispensing some serious ass kicking, so assume the position and prepare for impact!