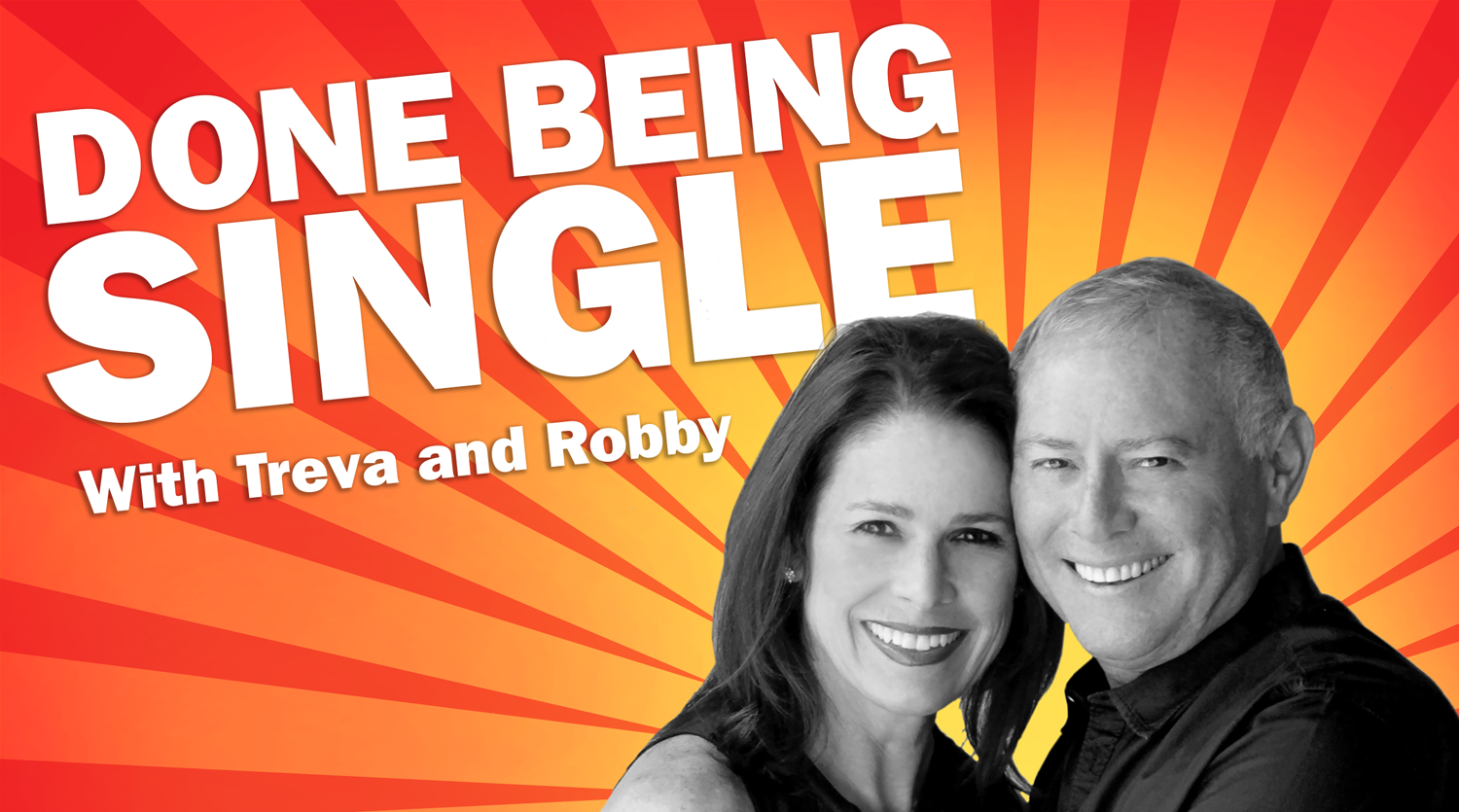 How did Treva and Robby Scharf know it was time to settle down? Because they were done being single. Before getting married for the first time in their 50's, Treva and Robby did it all, dated it all, and lived to tell. Treva and Robby are dating survivors. They're the authorities on being single and finding love later in life. Treva and Robby don't just offer empty platitudes and promises, they offer dating intervention. From dating apps to dating gaffes, from getting a second date to getting laid, Treva and Robby have a toolbox of tips, and a guest list of dating coaches, relationship experts, therapists, personal growth influencers, and thought leaders to help people get out of dating hell and find real love. If you're a dating hater ready to up your dating game, then you're ready for DONE BEING SINGLE.
Episodes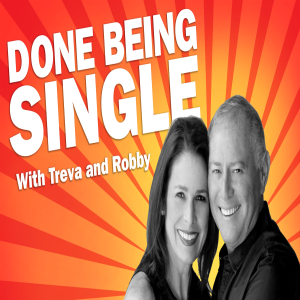 Saturday Jun 23, 2018
Saturday Jun 23, 2018
Everything you want in life: abundance, success, a great relationship, is on the other side of fear. It's on the other side of your limiting beliefs and self-defeating thoughts too. You are deserving and worthy of love, and nothing is keeping you from it except YOU. Fear will conquer you if you don't conquer it first. Our guests this week are personal growth pioneers Gay and Katie Hendricks. In their 40 years of coaching work, they've seen first-hand how fear manifests itself in all areas of life; how it cripples progress and stunts growth. Everything you want is on the other side of fear, and Gay and Katie are going to show you how to get there with some breakthrough ideas, inspired thinking, and fear-slaying techniques.