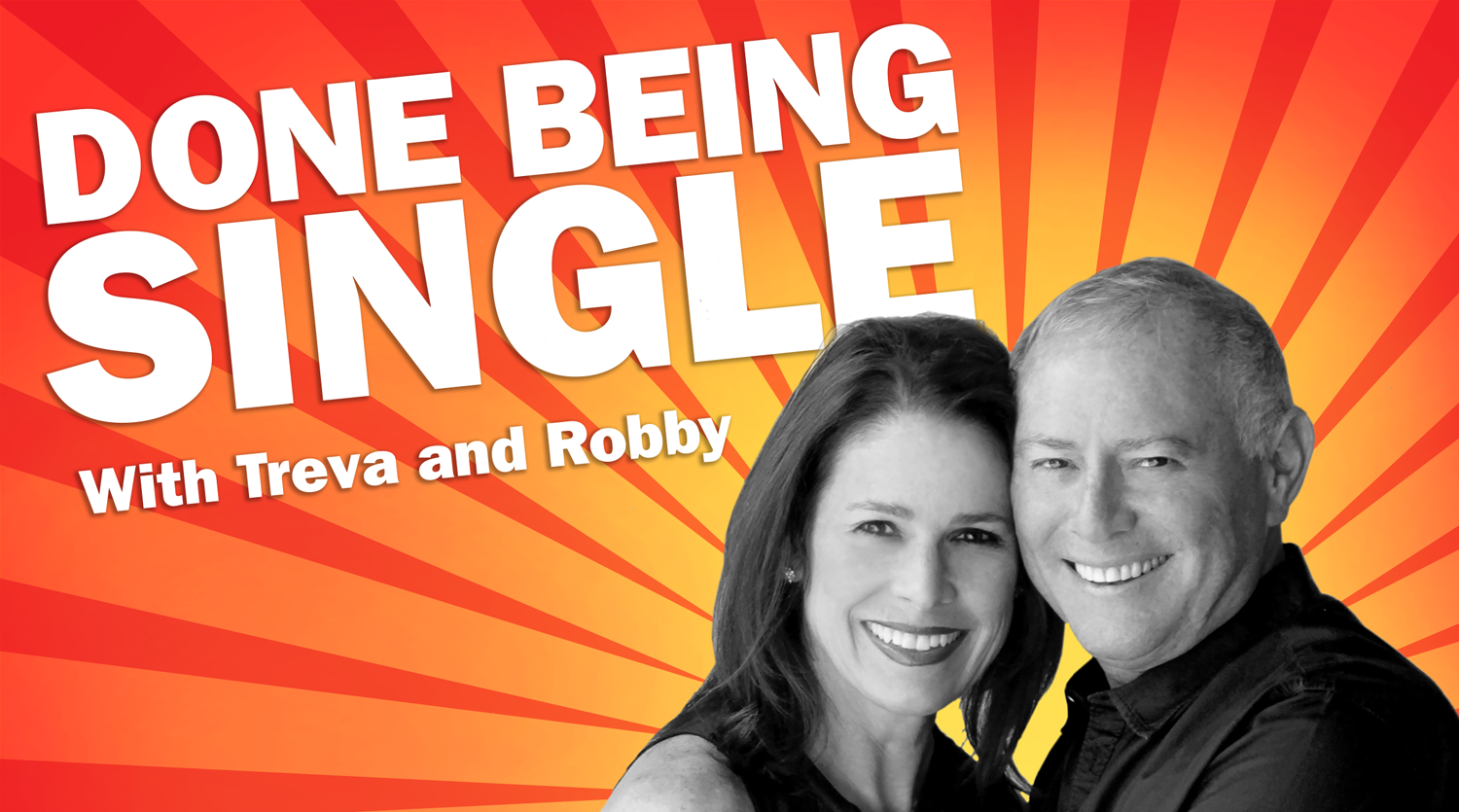 How did Treva and Robby Scharf know it was time to settle down? Because they were done being single. Before getting married for the first time in their 50's, Treva and Robby did it all, dated it all, and lived to tell. Treva and Robby are dating survivors. They're the authorities on being single and finding love later in life. Treva and Robby don't just offer empty platitudes and promises, they offer dating intervention. From dating apps to dating gaffes, from getting a second date to getting laid, Treva and Robby have a toolbox of tips, and a guest list of dating coaches, relationship experts, therapists, personal growth influencers, and thought leaders to help people get out of dating hell and find real love. If you're a dating hater ready to up your dating game, then you're ready for DONE BEING SINGLE.
Episodes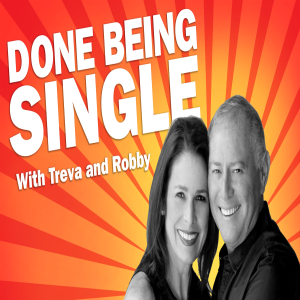 Saturday Mar 17, 2018
Saturday Mar 17, 2018
We all have them—some are harsh, some are unreasonable, and some are more deal points than deal breakers. Won't date a guy who's separated? Won't date a woman with small kids? Don't want to be a nurse or a purse? Don't want to date someone who isn't a college grad, great looking, or rich enough? Good luck with that. As we discussed in last week's episode, nobody's perfect, but shouldn't everyone have a few non-negotiables when they're dating? There's great debate on whether deal breakers are self-protective, or self-sabotage--especially if used to put up obstacles or make excuses. Tune in this week when we debate deal breakers with Brian Howie, host and creator of the Great Love Debate world tour, and the Great Love Debate podcast, the top-rated dating & relationship podcast on iTunes since 2016.