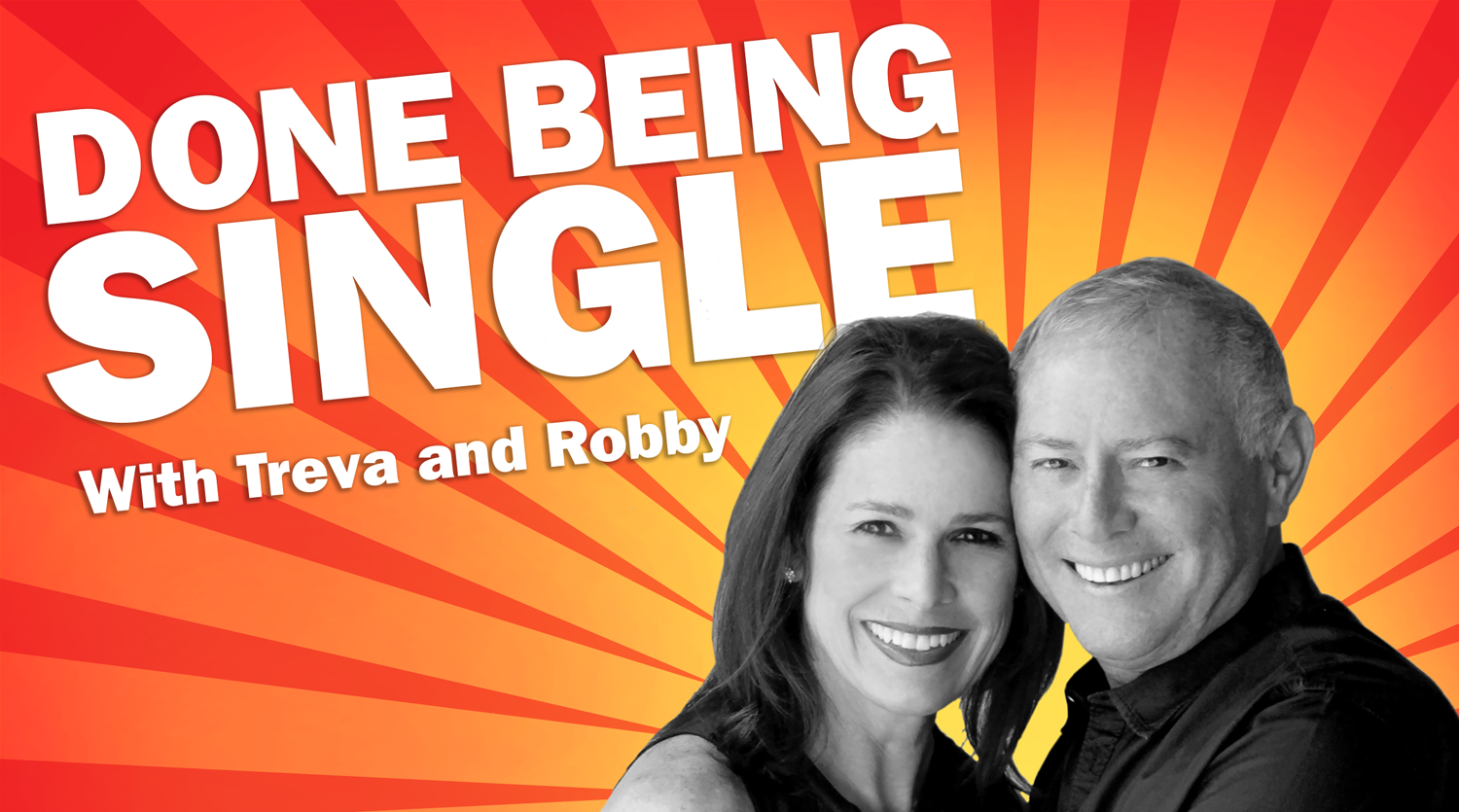 How did Treva and Robby Scharf know it was time to settle down? Because they were done being single. Before getting married for the first time in their 50's, Treva and Robby did it all, dated it all, and lived to tell. Treva and Robby are dating survivors. They're the authorities on being single and finding love later in life. Treva and Robby don't just offer empty platitudes and promises, they offer dating intervention. From dating apps to dating gaffes, from getting a second date to getting laid, Treva and Robby have a toolbox of tips, and a guest list of dating coaches, relationship experts, therapists, personal growth influencers, and thought leaders to help people get out of dating hell and find real love. If you're a dating hater ready to up your dating game, then you're ready for DONE BEING SINGLE.
Episodes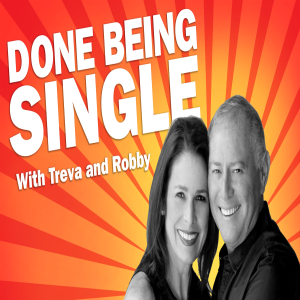 Saturday Jun 09, 2018
Saturday Jun 09, 2018
If you're just entering the dating world, or have been dating forever, it might be a good time to take a look in the mirror. Do you like what you see? Are you the best version of yourself? Do you look and feel date ready? Maybe it's time to make some changes, update your look, get in shape, or "freshen up" a bit with some cosmetic procedures. Or maybe you just need an attitude adjustment and fresh perspective. If you're single and on the market, it takes work. Upkeep isn't just a chick thing, men need maintenance too. On this week's episode, we're inviting image consultant Kimberly Seltzer, and anti-aging medical expert Dr. Andre Berger to discuss their secret tips and tricks to looking good and being date ready.