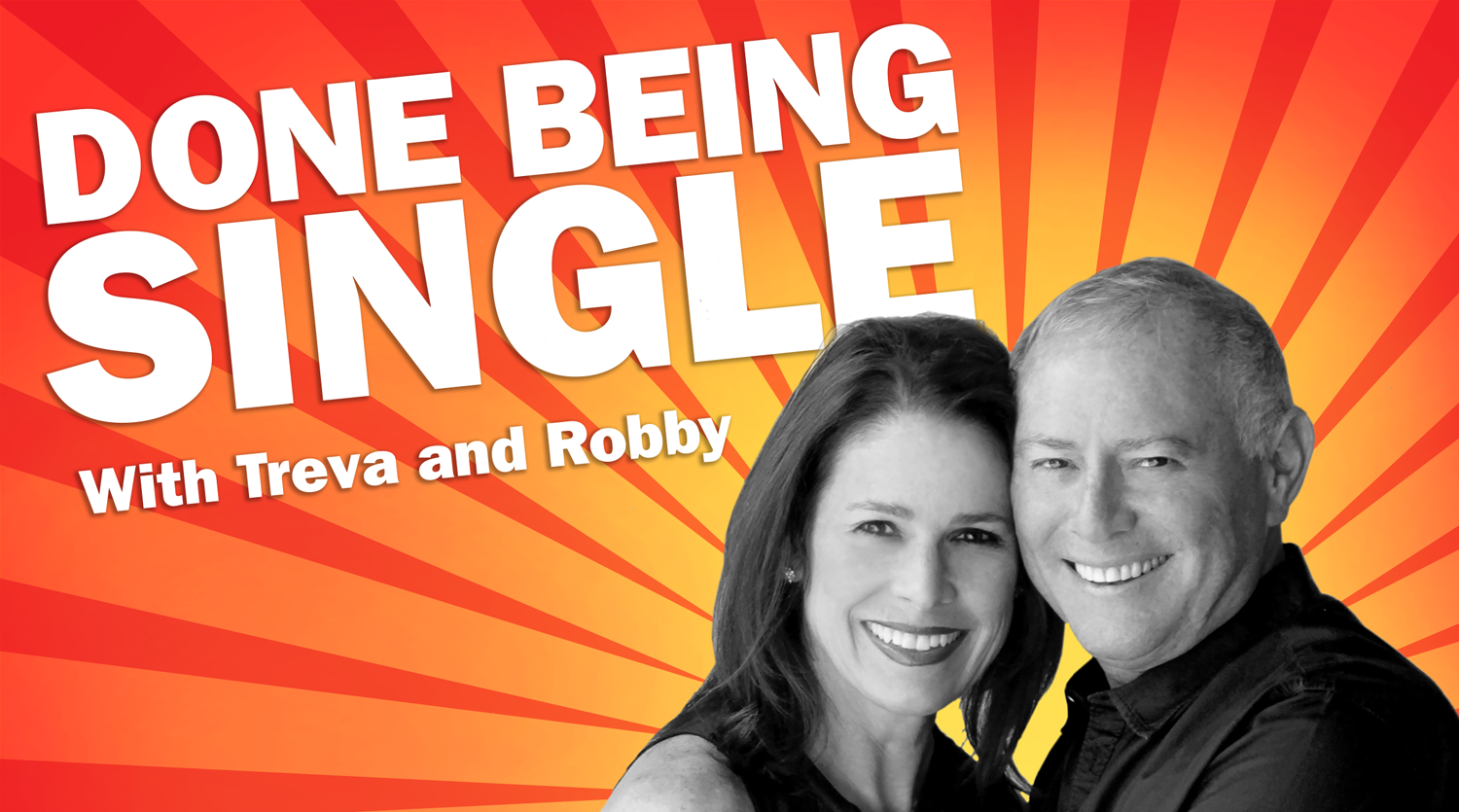 How did Treva and Robby Scharf know it was time to settle down? Because they were done being single. Before getting married for the first time in their 50's, Treva and Robby did it all, dated it all, and lived to tell. Treva and Robby are dating survivors. They're the authorities on being single and finding love later in life. Treva and Robby don't just offer empty platitudes and promises, they offer dating intervention. From dating apps to dating gaffes, from getting a second date to getting laid, Treva and Robby have a toolbox of tips, and a guest list of dating coaches, relationship experts, therapists, personal growth influencers, and thought leaders to help people get out of dating hell and find real love. If you're a dating hater ready to up your dating game, then you're ready for DONE BEING SINGLE.
Episodes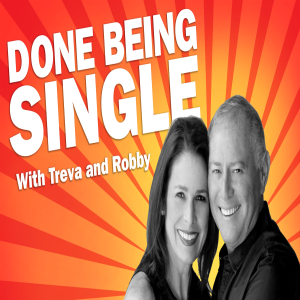 Saturday Feb 24, 2018
Saturday Feb 24, 2018
Does the concept of "Right Person, Wrong Time" really exist? Or, is it that you just haven't met the right person yet, regardless of what time it is and where you are in life? Are the people we meet at the wrong time actually just the wrong people? Or, is there something wrong with us? We'll debate these age old questions with psychologist and late blooming bride, Dr. Karin Abrell Anderson, author of the book "Single is the New Black: Don't Wear White 'Til It's Right." We'll also be sharing dating tips, rants, raves, dating stories from hell, and conducting real-time dating intervention!